Character-Visits.com = Kids Party Characters
Kids Party Characters, Costume Characters, Princess Parties, Superhero Parties, Rent a Spiderman, Hire a Princess Near Me, Popular Birthday Party Characters, Kids Entertainers, Clubhouse, Sesame, Bluey, Sonic, Troll, Paw Patrol, Toy Story, Spongebob and so much more.
TERMS, CONDITIONS & POLICIES :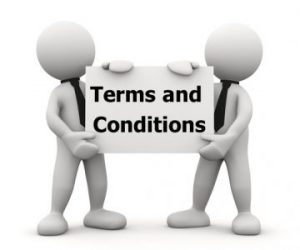 By reserving Kids Party Characters with us you agree to our terms, conditions and policies listed below …
Our online reservation website, PEEK, is set to always show availability because we cover such a large area.  For example, we may be available in one zip code but not in another zip code on the same date and time.  Therefore, each reservation request will be considered on a case by case basis.  You will be notified by email.  Sometimes our emails find their way into spam folders so please check your spam folder or add thecharactervisits@gmail.com to your contact list.
*** Because we service a large area, many cities and towns may incur a travel fee. This travel fee will be added to the total cost of the package. Your approval of the travel fee will be required by email in order to process the required deposit and confirm your reservation. ***
Disclaimer: DEPOSITS ARE NON-REFUNDABLE. Should you need to postpone the visit for any reason we require at least 48 hours notice before your party's scheduled date and time. You may then postpone the visit for up to one year from the date of your party.
FULL PAYMENT IS NOT REQUIRED TO BOOK! Once your booking has been received, your reservation will be scheduled, then your card will be charged the deposit for your city with your balance due as cash upon arrival on the day of your event. Your card will NOT be charged the full amount.
OUR CARTOON CHARACTER PARTY PACKAGE :  We offer a full 1 hour visit from the character of your choice.  We supply music, as well as a sound system for your convenience.  The entertainer can dance with everyone, offer temporary tattoos and of course pose for all the pictures you desire.  Our character can also stay for a cake cutting within the hour. We can also customize the character visit just for you.
OUR PRINCESS PARTY PACKAGE :  We offer a full 1 hour visit from the princess of your choice. This package includes princess music, sing a longs, princess games, dancing, posing for pictures with your cameras, signing autographs, offering temporary tattoos and a cake cutting/sing-along opportunity.  We can also customize the princess party just for you.
OUR SUPERHERO PARTY PACKAGE : You will not find the combination of more realistic and less expensive superheroes anywhere else. We offer a full 1 hour visit from the superhero of your choice. We supply official superhero theme music and a sound system for your convenience. The superhero will do a routine, conduct a superhero class, as well as, lead a superhero parade. The superhero will pose for all the pictures you desire, sign autographs and stay for a cake cutting all within the hour. We can also customize the superhero appearance just for you.
We must confirm with each client that they understand that we are in no way affiliated with Disney, Marvel, Sony Pictures, Viacom, Nickelodeon or other trademarked companies. Our character creations are our own. Our costumes are uniquely handcrafted. We do not rent nor sell ANY trademarked products nor materials. We have no intention of infringing on any copyright and take every necessary precaution to avoid doing so. Please note that it is not our intention to violate any copyright laws, so we attempt to make our characters different from well known, licensed, patented and or copyrighted characters using uniquely designed costumes and names of our own characters. Should you have the need for any licensed, patented/copyrighted characters at your event, we ask you to please contact the company/copyright licensed holders for your specific targeted character. We DO NOT offer any licensed costumed characters from TV or movies.  The characters that we offer are NOT name brand copyrighted characters and are named of our own creation. Any resemblance to nationally known copyrighted characters is strictly incidental. If you have any questions regarding this issue, we encourage you to contact us.
In addition, we will only accept bookings from individuals who are aware that we DO NOT offer nor represent any licensed characters from TV or movies.
We DO NOT sell nor rent costumes.
*** Policy requires a one hour arrival window and start time.  This means that if you should select for example 1 PM then we can arrive anytime between 1pm and 2pm.  If you select an arrival of 1pm the entertainer can arrive anytime between 1pm and 2pm. Once the entertainer arrives, he/she will begin and then stay for one hour.  If you select arrival between 1pm and 2pm then if the entertainer arrives as early as 1pm he/she will then stay till 2pm should their schedule put them there as late as 2pm he/she would then stay till 3pm. ***
The temporary tattoos used by princess and mascot entertainers is FDA approved as a make-up and can be removed with soap and water.  Our superhero package does not include temporary tattoos. 
Please make sure all guests are on their best behavior. Performers reserve the right to leave the event due to inappropriate or hostile behaviors, which include but are not limited to verbal or physical abuse, pushing, hitting, pulling on entertainer or the costume etc.
Please have a room or area for our entertainer to change in if needed. Also our performers require a COOL, SHADED AREA, NOT BE IN DIRECT SUN, FREE OF DIRT, MUD, SAND, AGGRESSIVE WIND and RAIN. (Dry Grassy areas are OK.) Due to the quality of our costumes we cannot perform in elements that may be damaging to our costumes. Performers reserve the right to leave the location if she/he is being subject to damaging conditions. Please have an alternate location prepared in case of inclement weather.
Should any concerns arise with regards to our services or the quality of our services rendered we require that you contact us while the entertainer is present at your event. This allows us an opportunity to make any adjustments therefore resolving any issues. Once the entertainer leaves your event it is mutually assumed and agreed that you, as the customer, were satisfied with our services.
We have many actresses and actors that portray our characters. Please be aware that you may not receive the same actress/actor as pictured on our website or at prior events. Specific entertainers cannot be guaranteed.
Disclaimer: The customer takes full responsibility for any injuries or legal actions.
The agreement of the entertainer to perform is subject proven to detention by sickness, accidents, or accidents to means of transportation, riots, strikes, epidemics, acts of God or any other legitimate conditions beyond the control of the entertainer or this company. Should the entertainer not arrive within the agreed one hour time span then the deposit is refundable, however should you decide to allow the performer to entertain at your event then the deposit is not refunded and full balance is due as cash upon arrival.
This is a legally binding Release, Waiver, Discharge and Covenant Not to Sue (collectively, "Release"), made voluntarily by me, the undersigned Releasor, on my own behalf, and on behalf of my heirs, executors, administrators, legal representatives and assigns (hereinafter collectively, "Releasor," "I" or "me", which terms shall also include Releasor's parents or guardian, if Releasor is under 18 years of age) to AMZ Entertainment.As the undersigned Releasor, I fully recognize that there are risks to which I may be exposed by participating in the program, trip or other activity described on our website is attached to and incorporated in this Release (the "Activity"). As the undersigned Releasor, I understand that AMZ does not require me to participate in this Activity, but I want to do so despite the possible dangers and risks and despite this Release. With informed consent, and for valuable consideration received, including assistance provided by AMZ, as the undersigned Releasor, I agree to assume and take on myself all of the risks and responsibilities in any way arising from or associated with this Activity, and I release AMZ and all of its affiliates, divisions, departments and other units, committees and groups, and its and their respective governing boards, officers, directors, principals, trustees, legal representatives, members, owners, employees, agents, administrators, assigns, and contractors (collectively "Releasees"), from any and all claims, demands, suits, judgments, damages, actions and liabilities of every name and nature whatsoever, whenever occurring, whether known or unknown, contingent or fixed, at law or in equity, that I may suffer at any time arising from or in connection with the Activity, including any injury or harm to me, my death, or damage to my property (collectively "Liabilities"), and I agree to defend, indemnify, and save Releasees harmless from and against any and all Liabilities. As the undersigned Releasor, I recognize that this Release means I am giving up, among other things, all rights to sue Releasees for injuries, damages or losses I may incur. I also understand that this Release binds my heirs, executors, administrators, legal representatives and assigns, as well as myself. I also affirm that I have adequate medical or health insurance to cover any medical assistance I may require. I agree that this Release shall be governed for all purposes by law, without regard to such law on choice of law. I have read this entire Release. I fully understand the entire Release and acknowledge that I have had the opportunity to review this Release with an attorney of my choosing if I so desire, and I agree to be legally bound by the Release. THIS IS A RELEASE OF YOUR RIGHTS, READ CAREFULLY AND UNDERSTAND BEFORE AGREEING.
Character-Visits.com = Kids Party Characters!
TERMS, CONDITIONS & POLICIES :
By reserving entertainment with us you agree to our terms, conditions and policies listed above.